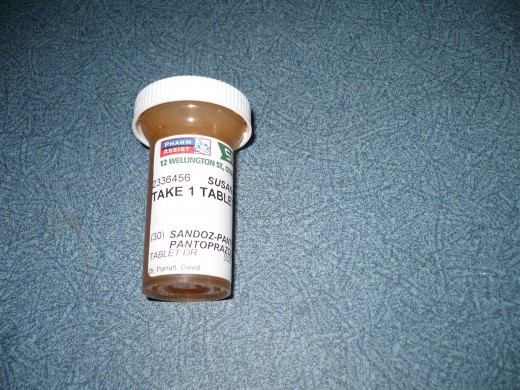 DIY For Your Health
Do you want to stop your heartburn without the use of drugs. Are you tired of the chalk tasting Tums or Rolaids?
This drug did work and Suzzycue was so desperate for relief she stayed on it for three years and also changed her diet. It was not easy as She had to eat something to find out if it hurt or not.
There are two types of acid reflux: Supine Acid Reflux… causing symptoms at night.
Upright Acid Reflux… causes symptoms in the day.
HOW TO DEAL WITH THESE ISSUES
Anyone who has this condition as I do knows how painful and frustrating it can be.
So here are some of the things, I practiced to enjoy my day without so many anti-acid medications 🙂
NIGHT TIME
This was a quick fix for me, simply put blocks of, four- inch squares of wood made from two by fours under each leg of the front of your bed. This raises your head up so the acid does not come into your throat by lying down.
DAY TIME
We know food is a big factor with this condition. Stay away from fatty foods, creamy foods, spicy foods, and fried foods. Can we still have some taste to our foods? Can we still have some fun?
These small changes will help
Suzzycue still enjoys her morning coffee, a big no, no with Acid Reflux but if you make it the way you enjoy it… it can be very painful. The trick is to put ice in it. The ice stops the pain, She does not know how but, can enjoy her morning coffee. Now if ice does not work for you, have a hot cup of lemon water. It will wake you up like coffee with no acid hurting at all. The fisherman in Florida on their fishing boats, would cut holes in lemons, and suck the juice out of them to prevent seasickness. Lemons calm the acid with acid… who knew.
Suzzycue likes to eat eggs once in awhile but every time she does… she suffers. The trick to eggs is to remove the yolk, fry up the egg whites and no problem at all. Why? The yolks are where the fat is and fat hurts.
In addition, you will know that onions are a big pain, but we love our fried onions. Food is bland without onions. To enjoy your onions… fry them up in a pan of olive oil until their nice and crispy … then throw them out. Yes, I know, I am crying too but the oil has a great onion flavor you can rub onto meats and use it to shallow fry a steak… Delicious!
If you have heart burn and you have nothing to treat it with, you can drink a cup of hot water. This will ease the pain. Bananas is another heartburn food to ease the pain and includes potassium, which we all need to have. Lemons can also ease the pain of heartburn and calm you stomach. Using acid, to fix acid, really works. Try It.
Hope this helps with your heartburn. Suzzycue also does deep breathing exercises. She takes in oxygen threw her nose in deep breaths breathing from her diaphragm, making sure her stomach goes out on the inhale and in as far as she can on the exhale. This strengthens her diaphragm to help keep her esophagus closed to stop the acid coming up her throat. This exercise does work.